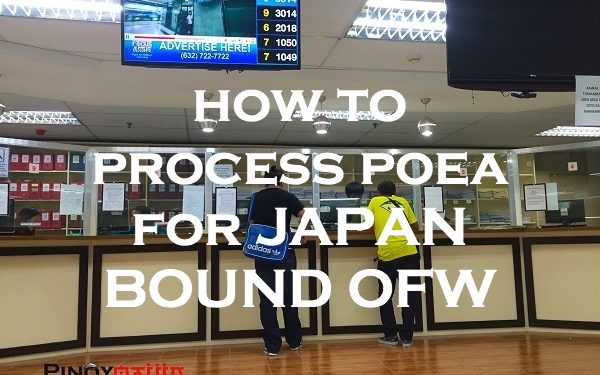 You just obtain your Japanese Working Visa and excited to fly to Japan. Wait you are not done yet. One must be a registered OFW first through POEA before going to Japan. You are in the right site if you are looking for step by step guide.
Note: Based on my personal experience and this guide is intended for Name hire ( Skilled/ Professional Worker)
Document Collection
Passport with validity of not less than 6 months from the intended date of departure.
Valid Japanese Working Visa
Employment Contract or Offer of Employment ( Must be Verified by POLO in Phil Embassy in Tokyo)
Copy of Diploma, Employment Certificate, and Training Certificates ( If applicable)
Valid Medical Certificate from DOH- Accredited Clinic authorized to conduct medical exam for OFW.
Pre Departure Orientation and Seminar Certificate by OWWA ( Note: You need to schedule this once done with pre assessment)
You need to photocopy all these documents (before submission)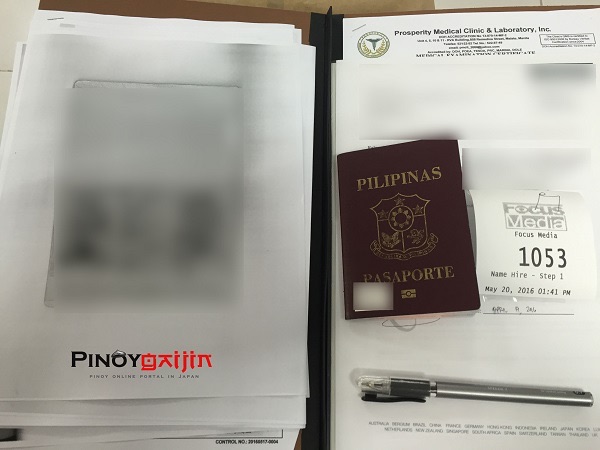 POEA Process
Obtain the number from the guard at the POEA entrance then proceed to 2nd Floor ( Name hire Section)
Once your number called submit all the documents at the window and wait for their instruction.
When called proceed to the window where your documents are evaluated. If everything is complete they will asked you to comply following below.

Medical Referral to DOH- POEA Accredited Clinics | Take Medical Exam
PDOS Referral ( seminar, check schedule at Commission on Filipino Overseas) Note: Japan and other Asian countries | Monday- Thursday  2- 4PM|Registration Fee 400 Pesos
OFW Information Sheet to be filled
Submitted documents returned with checklist / claim stub of requirements

Once done with PDOS and assumed done with Medical Exam. Go back to Window 9 or where skilled/ professional booth and submit verified documents. Then receive Order of Payment
Proceed to Window 8 for the release of original documents
Go to Window 1 at the ground floor for assessment of payment
Receive E-receipt which serves as your OEC
Fees
100 USD ( Philippine Peso Equivalent) – POEA Processing Fee
25 USD ( Philippine Peso Equivalent) – OWWA Membership
2400 Pesos – Philhealth ( 1 year Coverage)
UPDATE: August 24, 2017 – Offer Letter/Contract  must be POLO Certified in Phil Embassy in Tokyo
Hope this guide helps you to process your POEA.