The government of Japan through the Ministry of Internal Affairs and Communications  seeks data on all Japanese and non-Japanese residents such as household composition, changes in residence and employment situation as of Oct. 1 this year.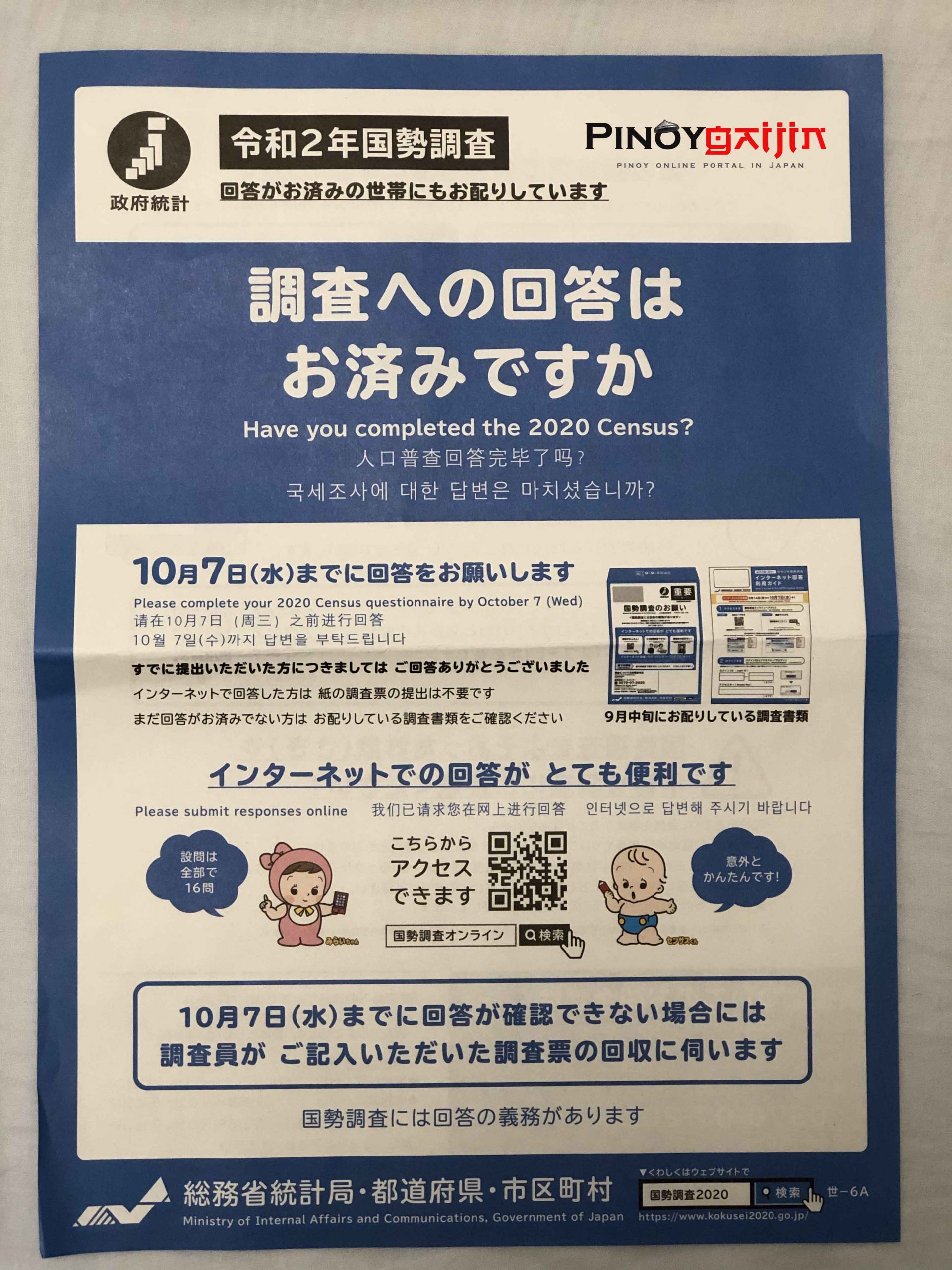 The ministry is calling for residents to fill out the questionnaires manually or online. There are about 610,000 census takers who started knocking on doors Monday will put questionnaires in letter boxes, instead of handing them over at the door as they used to, and will give explanations of the content via the interphone to avoid direct contact due to the pandemic.
This Census is mandatory and failure to comply might be fine up to 500,000 JPY according to Statistics Act
Article 61 
Any person who falls under any of the following items shall be punished by a fine of not more than 500,000 yen:
(i) 
Any person who, in violation of Article 13, refused to make a report of a fundamental statistical survey or has made a false report;
How to fill in the Japan Census Online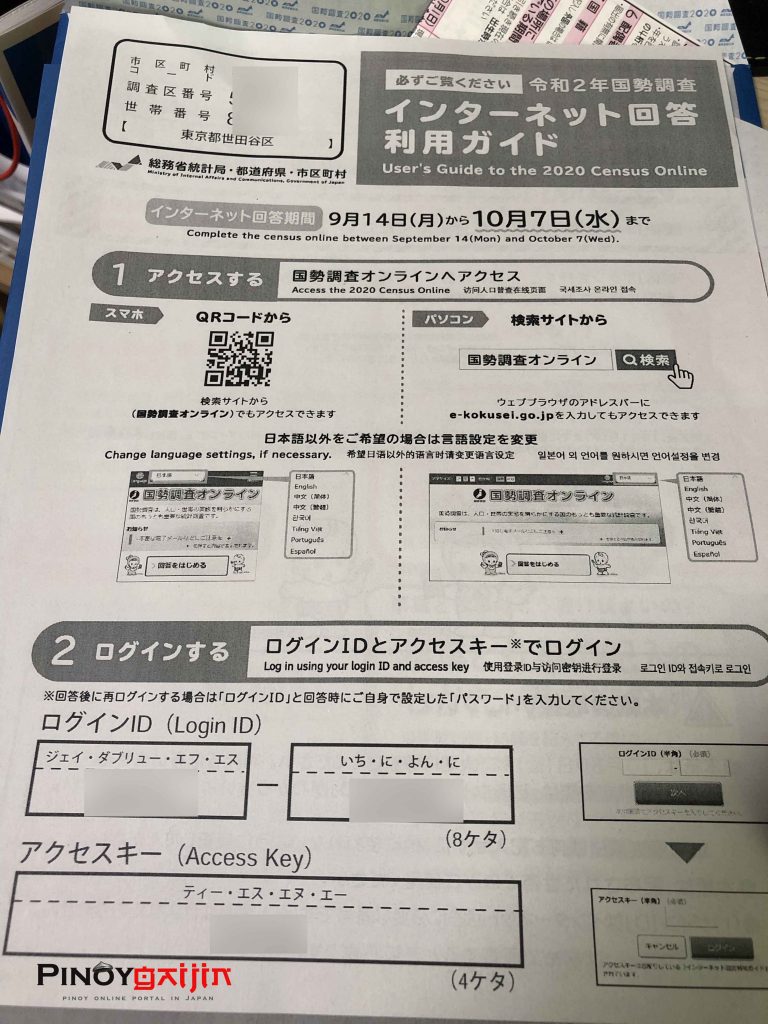 Once you receive the blue envelope on your mailbox it has some documents on it for manual submission and also Users Guide (See the photo above) for those who prefer online submission.
1. Go the their website by Scan the QR Code or go here -> Japan Census Online English. You can select language according to your preference. The login are obtain from the User Guide from that blue envelope.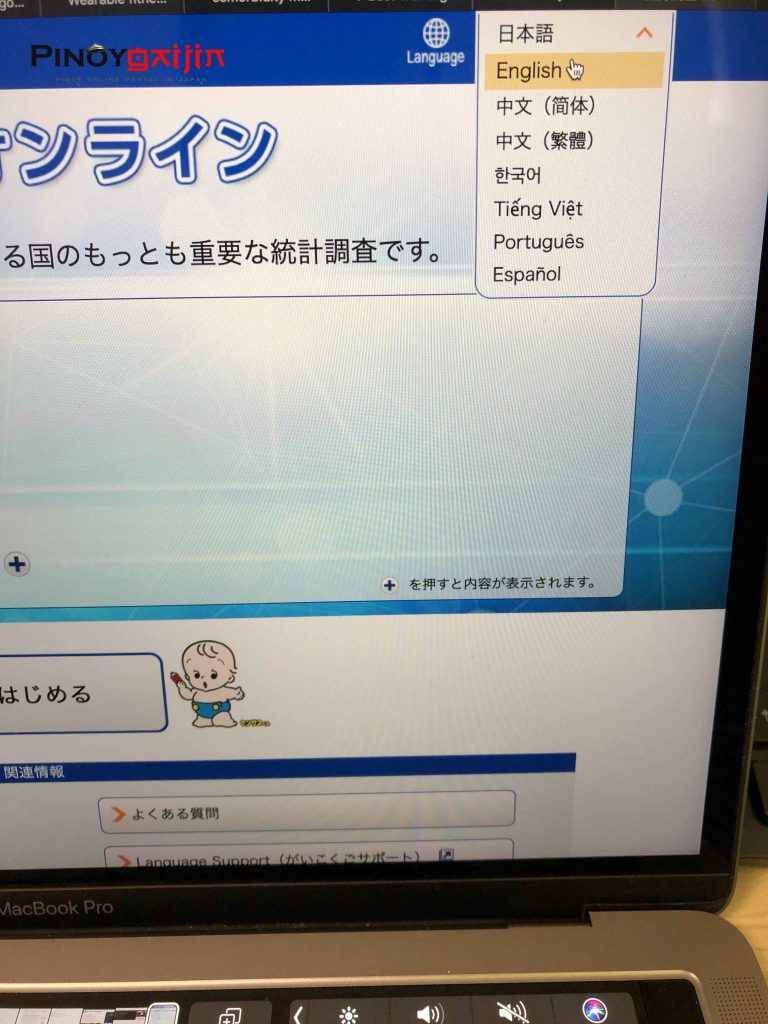 2. Start Answering the Online questionnaire. The questions are very straight forward and its just your personal information.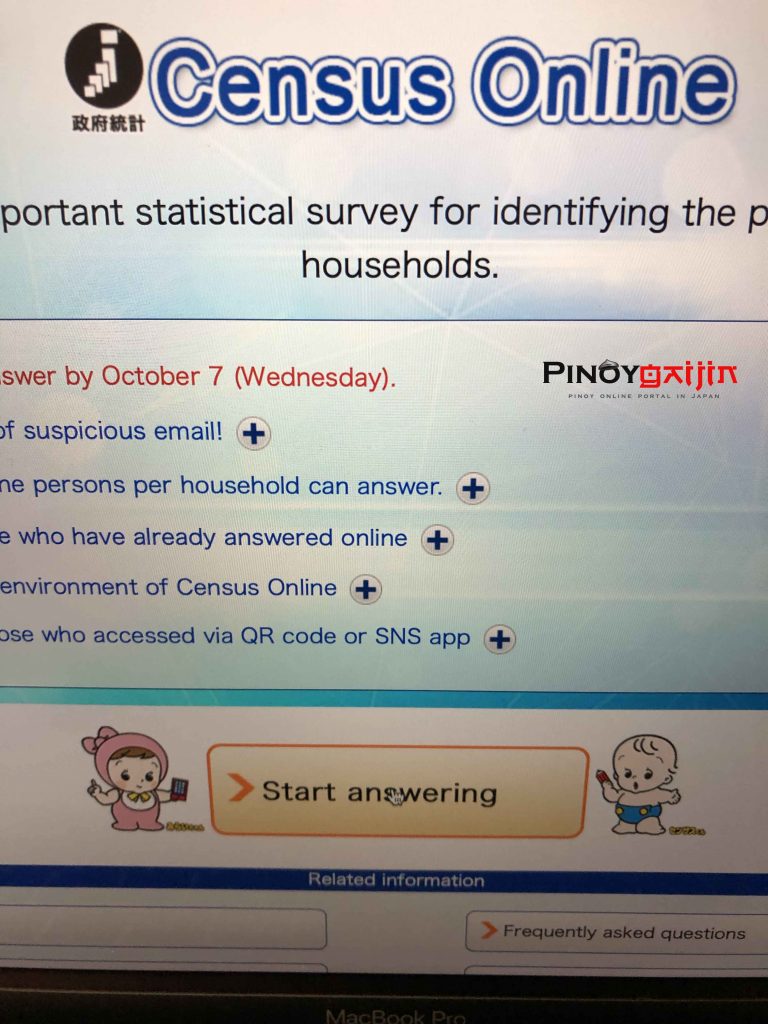 3. You should be able to finish it within 10 minutes. Before you click next to complete make sure to review all the information. In case you made a mistake you can click the Correct button on the right side. If you are confident all the information are true and correct then hit next.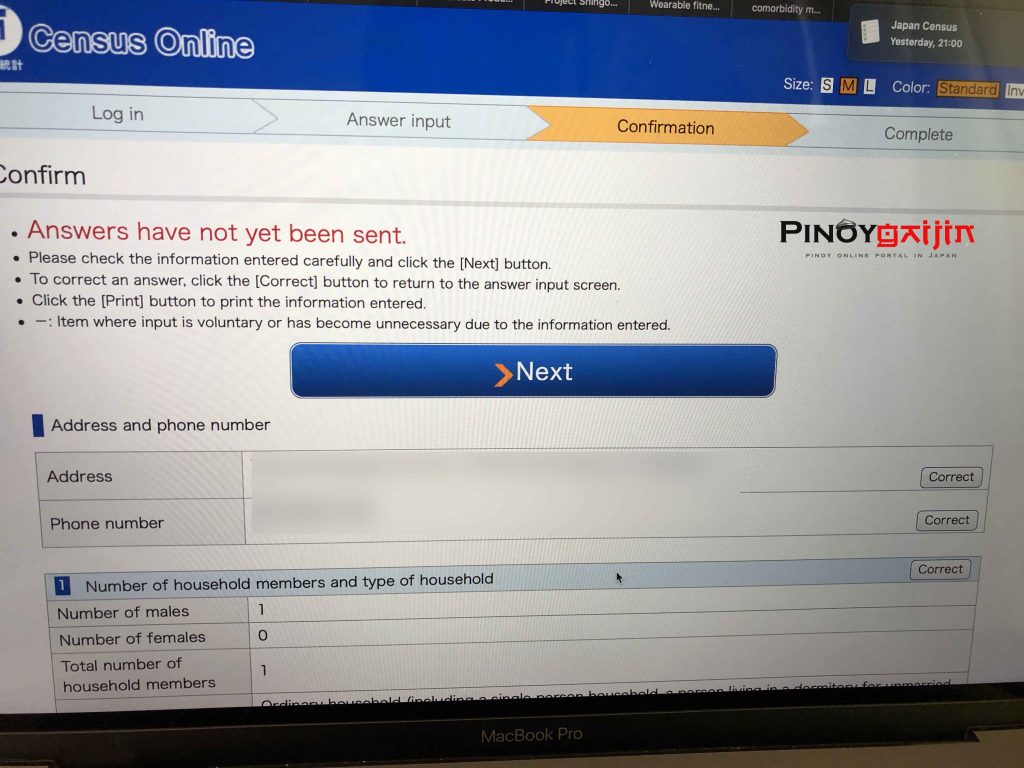 4. You will see the screen below once you completed the questionnaire online. Congratulations!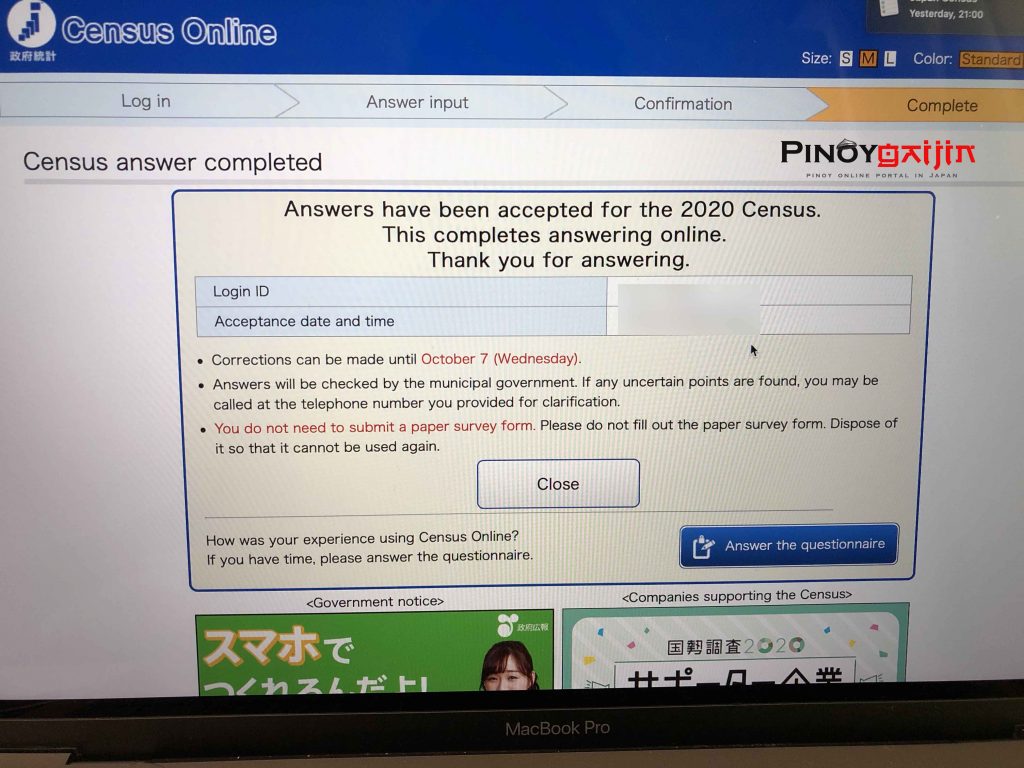 Please make sure to submit before the deadline October 7, 2020.  Gambatte!
Admin