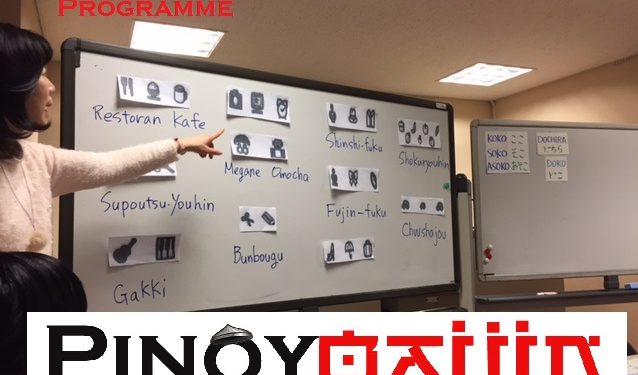 ALT short for Assistant Language Teacher which is a program of Japanese government who hires foreigners including Filipinos from their home countries. There is a yearly application for this program and goes to a very thorough process before even get selected as slots are limited.
KEY DUTIES AND RESPONSIBILITIES
ALTs will be working in public schools or local boards of education in the prefecture or municipality they will be assigned in. As ALTs, their primary task is to assist in classes led by Japanese Teachers of English/Language (JTEs/JTLs) in the following manners:
● Preparation of teaching materials
● Planning and supervision of extracurricular activities for students, such as English club or sport activities
● Organizing cultural or international exchange programs
ELIGIBILITY REQUIREMENTS
Based on the eligibility criteria on the application guideline, the screening process in the Philippines will be conducted according to the following local criteria:
● A Filipino citizen
● Fluent in oral and written English
● Below 40 years old
● Physically and mentally fit to work abroad
Additional evaluation points will be given to applicants who:
● Bachelor's degree holder in English or Education
● Have professional language teaching license and/or experience
● Have Japanese language background (JLPT passer)
APPLICATION GUIDELINES AND REQUIREMENTS
The JET Programme Official Guidelines, Application Form and other requirements can be obtained from the link below:
http://www.ph.emb-japan.go.jp/itpr_en/00_000147.html
In addition, interested applicants are also encouraged to submit a certified true copy of their driver's license, if possible. A valid driver's license is not required but preferred.
All application materials required for this program are due on December 2, 2016 (Friday) and must be submitted in person or via courier to the:
Japan Information and Culture Center
Embassy of Japan
2627 Roxas Boulevard, Pasay City 1300
More Information about this JET Program.
The Japan Exchange and Teaching (JET) Programme was introduced in 1987 to help deepen mutual understanding between the people of Japan and those of other countries through foreign language exchange and cultural immersion at the local level. Around 60,000 participants from over 60 different countries have already been admitted to the program since its launch.
The JET Programme was first offered in the Philippines in 2014. Since then, the Embassy has sent a total of 38 JET participants to Japan. From just 2 and 8 participants for 2014 and 2015 respectively, in 2016 the number of accepted participants grew to 28 (from 192 applicants). Now on its fourth year, the Embassy of Japan is expecting, even more, applicants for the 2017 JET Programme.
For more information about the JET Programme and the ALT position, please visit www.jetprogramme.org or the Culture and Education section of the Embassy of Japan Website. You may also contact the Commission on Higher Education (CHED) at ias@ched.gov.ph or the following numbers: 4410750.
NOTE: SUBMISSION FOR 2017 APPLICATION IS ALREADY CLOSED. PLEASE LIKE OUR FACEBOOK PAGE FOR UPDATES OF 2018 APPLICATION
If you want to apply as a Full-time Teacher, Check this comprehensive blog from Ada.