Tokyo is an expensive city. In fact, it has a reputation as one of the most expensive cities in the world. Everywhere you go you will inevitably going to spend some money. But don't worry, there are proven ways to enjoy the Tokyo metropolis without costing you a single yen. Here are 10 things that you can do in Tokyo for free.
1. Experience walking on world famous Shibuya Crossing
Shibuya is famous for its scramble crossing and is the busiest intersection in Japan (and probably in the world). Everywhere you turn your gaze around you'll see sea of people crossing the iconic intersection. The intersection is also a popular location for movies and media taking place in Tokyo.
2. Take a selfie with Hachiko Statue
Hachiko was a Japanese akita dog remembered for its faithfulness and loyalty to its owner.  Hachiko would meet his owner at Shibuya station after his work. This continued until the death of his owner. Hachiko would come back to Shibuya station everyday hoping to meet its owner once again until his last breath. Hachiko also became the subject for an American movie called Hachi: A Dog's Tale in 2009 starring Richard Gere.
3. Walk, jog or bike around the Imperial Palace
Get in to your running shoes and experience walking or jogging around the Imperial Palace. The 5km circuit is extremely popular among joggers, and numerous races have been held there throughout the years.
On Sundays, there's a free bike ride on the Palace's cycling course. All you have to do is fill out an application form and wait in line to get your bike.
4. Enjoy the view from Tokyo Metropolitan Government building
If you want to get a glimpse of Tokyo from up high then visiting Tokyo metropolitan government building is a must. The building is located in Shinjuku also known as Tokyo Tocho and offers a 360 degree panoramic view of the city. And if you're lucky, on a bright and sunny day, you can get a sight of Mt. Fuji.
5. Witness tuna auction at Toyosu Fish Market
Formerly located in Tsukiji, the tuna auction has now been transferred to the newly improved Toyosu fish market since 2018. To experience how tuna auction works, you have to be there at 5:30 in the morning. The auction is over by around 6:30 am.
There are two ways where you can witness the tuna auction. You can either watch it on upper or lower observation decks. The upper observation deck requires no registration beforehand while the lower floors requires you to sign up by visiting their website pia.jp/piajp/v/toyosushijou19/  (Japanese only).
6. Visit the oldest temple in Tokyo, the Sensō-ji
Located in Asakusa, Sensō-ji is the oldest Buddhist temple in Tokyo. Stepping foot inside the temple will transport to a different world. The smell of incense, the architecture, and the colourful walls will take you back to the old days of Tokyo.
7. Stroll around in Meiji-jingū
Meiji-jingu is a Shinto shrine dedicated to the deified spirits of Emperor meiji and his wife, Empress Shoken. The shrine is situated in a forest that covers an area of 70 hectares (170 acres). It is visited by both Japanese and foreigners alike and is a great place to relax or stroll around.
8. Check the Advertising Museum Tokyo
The Advertising Museum Tokyo is the first museum in japan that centres on advertising and marketing studies. The museum displays artefacts from the Edo period up to the present.  It opens at 11 am and closes at 6pm.
9. Roam around Harajuku
Harajuku is a district in Shibuya and is famous for its colourful street art and fashion.  It is also internationally known as center of Japanese youth culture. You can see many teenagers sporting their very own fashion styles that can be quite eccentric for older folks.
10. Bring your camera to Odaiba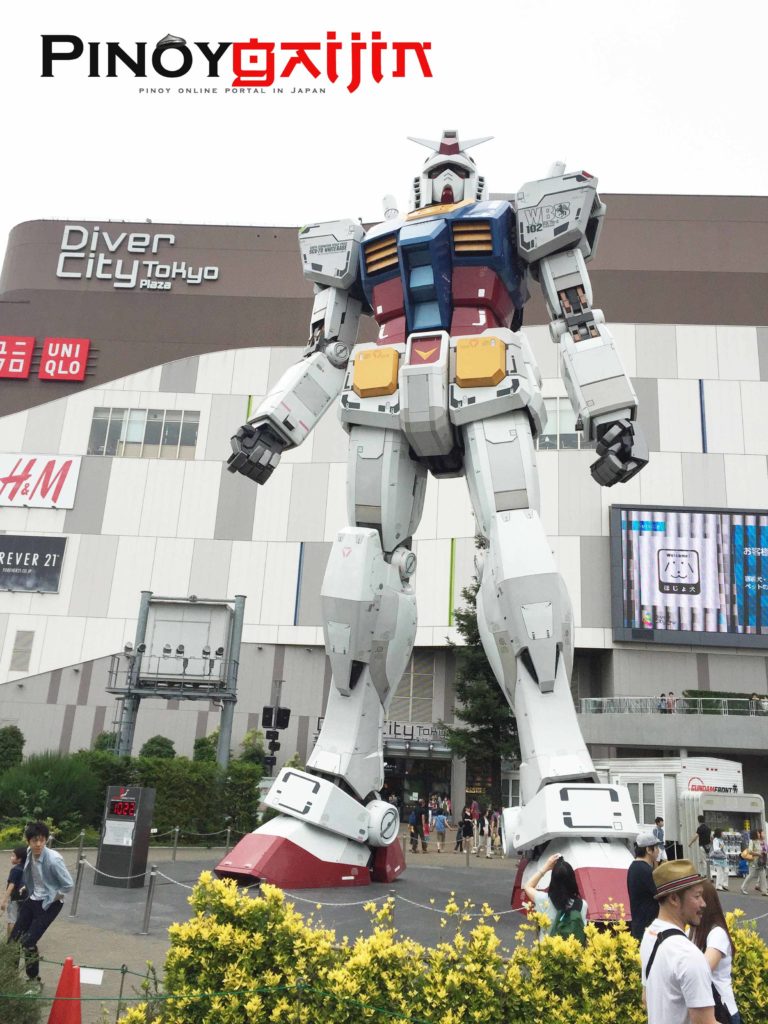 Odaiba is one of tokyo's major commercial districts. Here you can find a replica of statue of liberty and a gigantic Gundam statue. There's also an artificial beach where you can lay down and bask yourself under the heat of the sun to get a golden glow.
What is your favorite among the top ten?