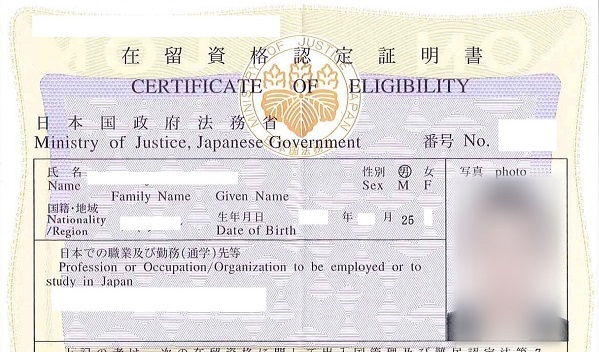 Foreigners who wished to work in Japan need to obtain Certificate of Eligibility by an interested party in Japan. It is a very important document when one applies for Working Visa. With a COE one may apply for a "change of status" in Japan from temporary visitor status to the status of residence shown on the COE.
Below are the requirements for obtaining the COE ( based on my personal experience)
Scanned Copy of Passport ( ID page with Photo)
Passport sized photo ( please refer http://www.immi-moj.go.jp/newimmiact_1/en/point_1-2.html)
A copy of a graduate certificate from your University with your graduation date and year.
Questionnaire ( This was provided by a Visa Processing Agency Nakai Immigration Services )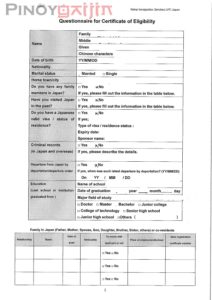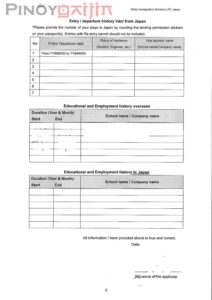 Timeline of getting my COE
April 6 – I submit all these documents via email as instructed by Nakai.
April 18 – Received my Certificate of Eligibility ( PDF form) from Nakai.
April 20- Received the Hard Copy Certificate of Eligibility via EMS ( Japan Post)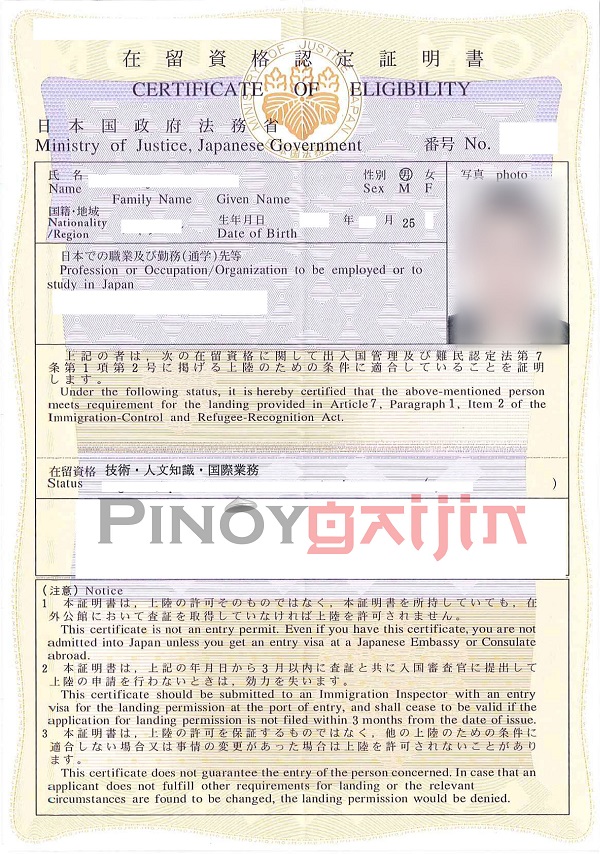 The information seen on your COE are:
Full Name
NationalityProfession/Occupation orCompany Name who sponsored you, Date of Birth, Type of Visa, Length of Stay
Profession/Occupation orCompany Name who sponsored youDate of Birth, Type of Visa, Length of Stay
Date of BirthType of Visa, Length of Stay
Type of VisaLength of Stay
Length of Stay.
Congratulations! You are now one step done of the Japan Working Visa Process.
How to Apply for Japan Working Visa with COE
Admin