If you are looking for reliable remittance company that you could send your hard earned Japanese Yen to the Philippines. Then you come to the right place. This will be a guide especially for beginners who just recently came to Japan and looking for ways to send their money back home.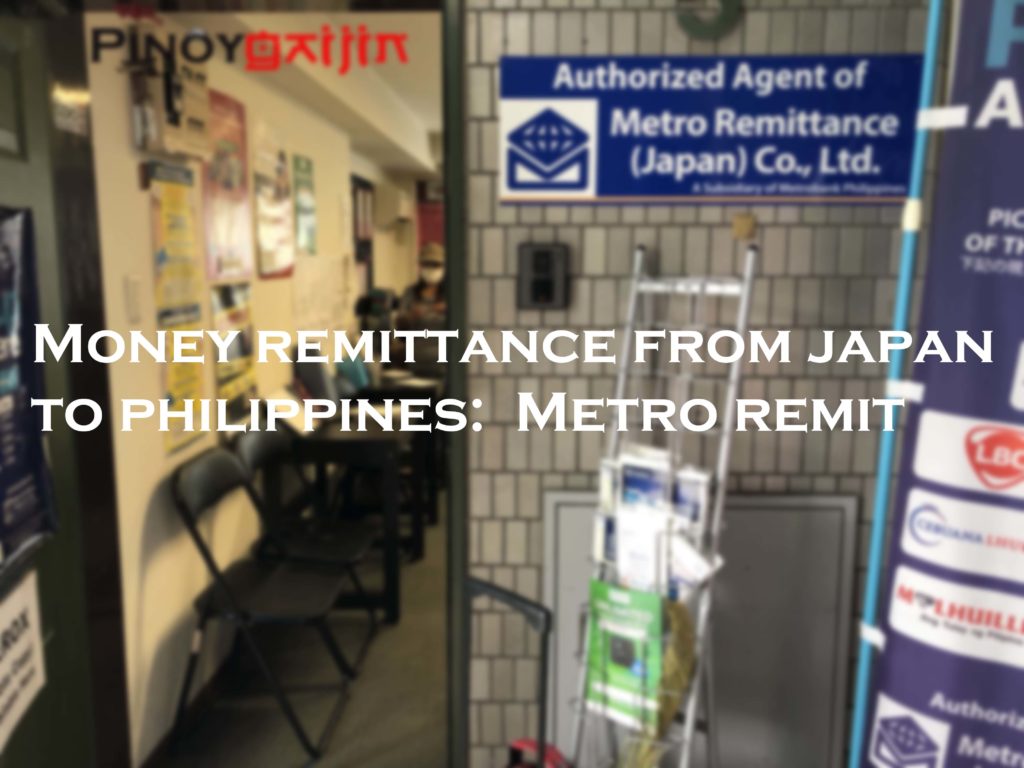 I heard about Metro Remit from a friend who recommended it. They had their main branch in Yokohama but have several authorized agents across Japan.  Metro Remittance Japan is a subsidiary of a reputable Metro Bank Philippines. They are the second largest bank in terms of assets so you can depend on them when it comes to financial stability.
There are 4 ways for remittance payments
Online Bank Transfer
Postal Payment card
Over the Counter
Authorized Agents
THIS GUIDE IS INTENDED FOR AUTHORIZED AGENTS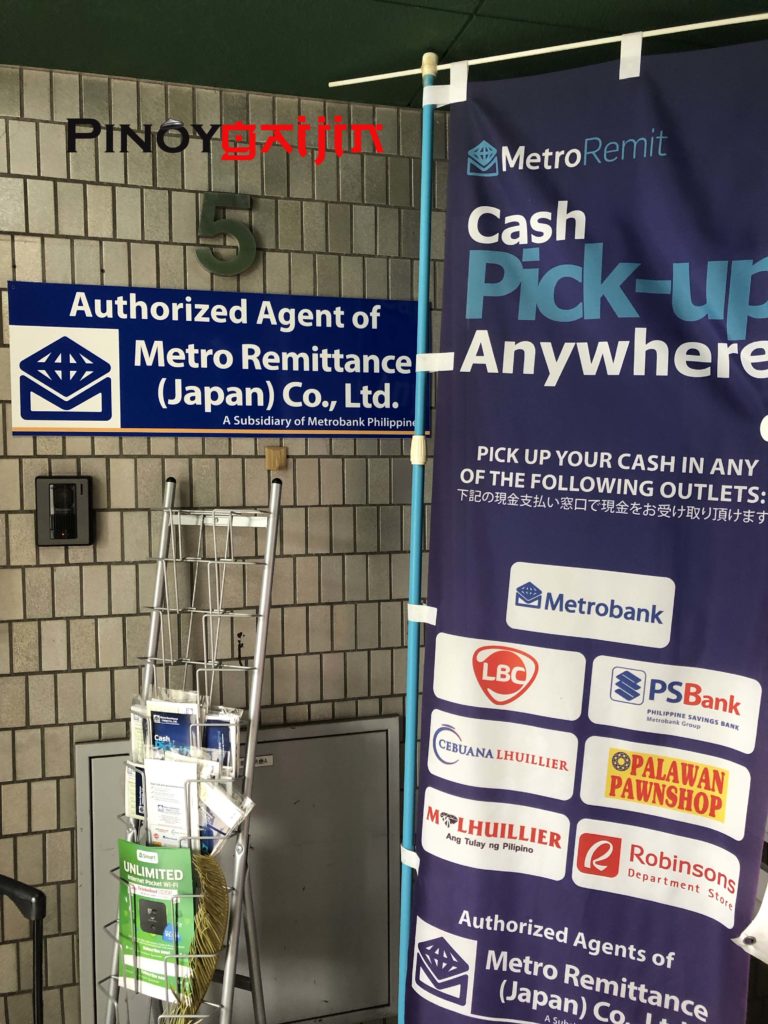 Locations
Tokyo 
SANROAD INTERNATIONAL CO., LTD. (Minato-ku)
Address: 106-0032 Tokyo-to Minato-ku Roppongi 5-16-52 Imperial Roppongi II Bldg 501
Kanagawa
BAYANI'S KITCHEN (Yokohama-shi)
Address: 231-0045 Kanagawa-ken Yokohama-shi Naka-ku Isezaki-cho 2-79 Hirayama Bldg 3F
MEKENI RESTAURANT (Fujisawa-shi)
Address: 251-0055 Kanagawa-ken Fujisawa-shi Minami-Fujisawa 4-2 Kikuya Bldg 3F
For other Prefecture, please find the lists here
WHAT TO BRING FOR REMITTANCE
My Number (this is Mandatory, Government of Japan requires this) – this is only for initial remittance
ID (Passport, or Zairyu Card)- this is only for initial remittance
Japanese Yen for remittance.
HOW TO REMIT OVER THE COUNTER
Visit any of the nearest authorize agent of Metro Remit. In Tokyo, its Sanroad International which is closed to Philippine Embassy.
Please fill out remittance form, and check the appropriate boxes.
Make sure to indicate the amount. Also if its Credit to Bank Account (Metrobank and other Phil Banks) or Cash Pick Up anywhere ( MLhuillier, Cebuana Lhuillier, Palawan Pawnshop, Metro Bank and PS Bank)
Endorse the form together with your Japanese yen plus remittance fee.
Once you got the remittance slip, verify again the recipient, amount details before you sign it.
They will issue the slip like the photo below. Now,  you can share your confirmation number to your recipient in the Philippines.
WHY YOU SHOULD USE METRO REMIT
Financially stable and back up with big assets in the Philippines
Remittance Fee is reasonable
Fast and reliable (Credit to Metro bank) just takes 10 minutes to your account.
Good Exchange Rate
*This is not a Sponsored Post. I just want to share my years of good experience with this remittance company.