Health is an important aspect of one's wellbeing. A good health means a person can perform optimally on a given task, be it at work, school, or sports. Getting sick however, is a reality that we all go through at least some few times in our lifetime. That's why an access to proper medical facilities is tantamount to you getting the adequate healthcare you need so you can recover fast.
Being sick in your own country is a totally different experience compared to being sick in a foreign one. There are so many factors that can affect your overall experience, especially with how you'll navigate your way through that country's healthcare system. Add to that problem are the issues you'll encounter such as unfamiliar customs and language barrier. If you happen to live in a foreign country, particularly Japan, then you are in the right place. I'm going to share with you some tips and tricks on how you can ease your way through in finding a good doctor in Japan.
Japanese healthcare system overview for a foreigner
It is mandatory in Japan to get yourself enrolled in the Japanese healthcare insurance system particularly when you've been residing here for longer than 3 months. Even if you are already covered by your insurance company in your country of origin, you still have to get yourself enrolled in their healthcare insurance system.
If you have a full time job, most likely, your employer will process your health insurance in which part of your salary will be deducted in order to pay for it. Consequently, if you are self-employed or not working  you'll be required to get yourself enrolled in Japan's National Health Insurance. You can process the application at any local city hall near you.
Once you successfully get yourself registered in their healthcare insurance system, when you visit a doctor you'll pay more or less 30 percent of the actual amount. Concurrently, the govt will shoulder the remaining 70 percent of the remaining balance. And don't forget to always bring yourself with you your health insurance card since they'll ask you to present it if you are visiting for an appointment.
How to set an appointment with a doctor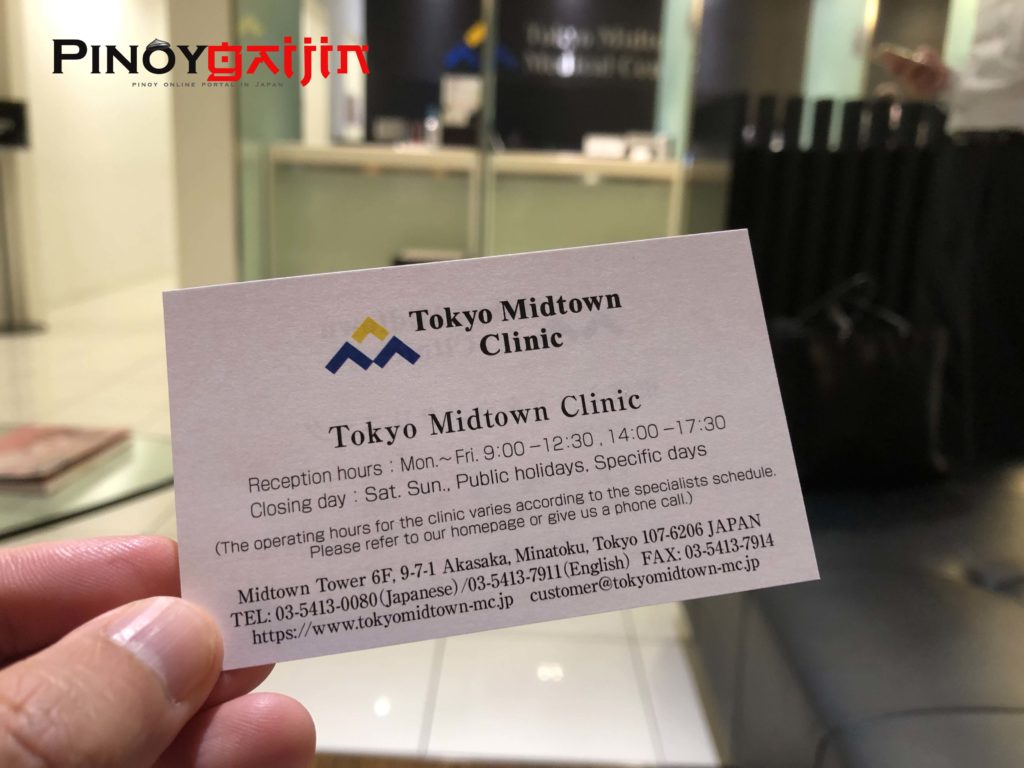 Once you find a nearest health care facility/ Clinic/ Hospital, call them and set for an appointment. Usually, clinics in Japan don't accept walk in patients.
Be on time on your schedule, otherwise they will give your slot to the next patient.
Register at the information; fill out the forms for clinic records. Show your medical insurance card.
Ask for a bilingual doctor if you can't understand Japanese.
Wait for your number to be called. Then the waiting game begins (approximately 30min-1hr of waiting before your name gets called).
Once your name is called to see the doctor, be meticulous in detailing your condition as much as you can.
When you're done talking with your doctor, they'll prescribe a medicine and will ask you to go back to information desk.
Pay your medical consultation fee and get the medicine slip. You can also ask for a medical certificate if you need one. And that's it, you're done with your appointment.